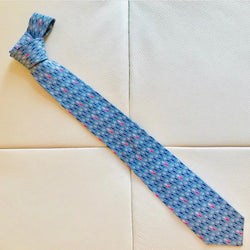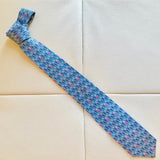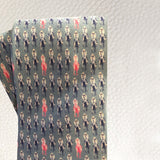 Silk Tie - On the Lead
Add a pop of color to your racing attire with this fashion forward tie. Blue, grey, pink and raspberry make this very versatile, the perfect combination with all shirts and jackets. 100% silk hand stitched.

Signed by the artist Tyler Robertson, the 2018 official Breeders' Cup artist.