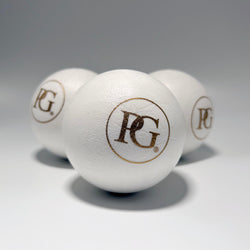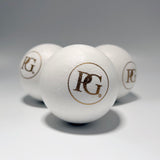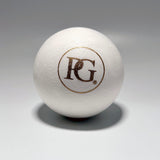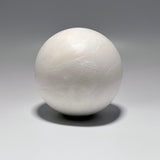 Polo Ball-PG MATCH PLAY 10 Boxes totalling 1000 Balls
PoloGear top quality MATCH PLAY polo ball made of space age plastic with added polymers to provide the feel and characteristics of wooden balls. Made exclusively for PoloGear and used at Hurlingham Polo Club and other top club around the world. It is reported to travel further and straighter than traditional plastic balls. PG® trademark on service of ball in gold. Price is for 10 boxes of 100 balls each. Call for club pricing of 1000 balls or more.
10 Boxes of 100 Polo Gear match play balls.