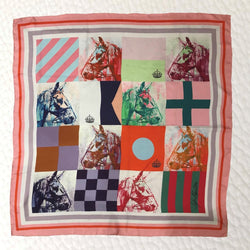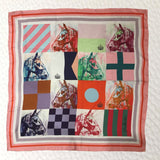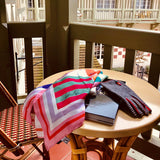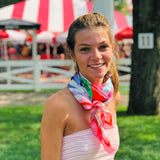 Silk Scarf - Nautical
A Nautical flag XL scarf with a hidden message inside: those 9 flags spell out the word "Y-E-A-R-L-I-N-G".
38" x 38" Silk Twill Scarf. 100% silk.

Signed by the artist Tyler Robertson, the 2018 official Breeder's Cup artist. Matching design also available in 'nautical pocket square' for a fashionable his and hers matching combination or a matching mother/daughter combination with the 'nautical silk twist'.